Resilient Infrastructure Roadmap for Ghana launched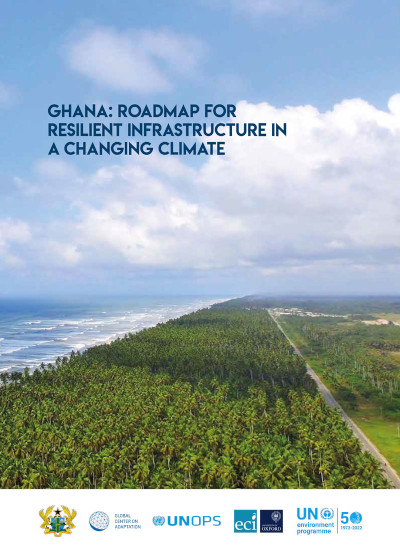 In an effort to mitigate the impact of climate change on Ghana's infrastructure systems, the Government of Ghana and the Global Center on Adaptation, with support from the University of Oxford, the United Nations Office of Project Services and the United Nations Environment Program, undertook a national assessment to assess the impacts of climate change on Ghana's National Infrastructure and identify adaptation measures to mitigate these impacts.
Ghana is expected to experience more acute climate hazards such as flooding, as well as more frequent and intense droughts as a result of climate change. This threatens the socio-economic development that has helped strongly position Ghana as a middle-income country. Climate-related extreme events have the potential to put years of progress toward growth and development targets at risk.
Using novel modelling and assessment tools, and through an extensive stakeholder consultation process, the analysis provides an assessment of risk of climate hazard on national infrastructure systems. A roadmap for addressing risks through targeted adaptation options was then developed, proposing 35 prioritised adaptation options. These provide evidence-based opportunities for funders and investors to invest in Ghana's future.
Download the report from the Global Center on Adaption website: