The Oxford Martin Programme on Systemic Resilience aims to advance practical solutions to manage shocks with the potential for major and prolonged economic disruption, severe human or economic impacts, and contagion. It will bring together academics specialising in biophysical modelling, risk analysis, transboundary resources and infrastructure, development, disaster preparedness and economics to reflect the high complexity and interdependencies of the systems involved.
---
Nature-based Solutions for resilient infrastructure
OPSIS's partnership with the Global Centre on Adaptation aims to help unlock investments in nature-based solutions by addressing key data gaps to: a) assess and price climate risk for infrastructure systems; b) quantify the value of existing nature-based assets in protecting these systems; and c) use this data to identify and evaluate NBS investment options. The technical output of the Partnership will include spatial tools available at a global scale that integrate new data and cutting-edge analytical approaches from engineering, climate, and biodiversity science to determine the scale at which nature-based solutions can protect infrastructure from climate change impacts and natural disasters, whilst also bringing benefits for local communities and biodiversity.
---
Working with the Coalition on Disaster Resilient Infrastructure, we are conducting a global survey that will collect and analyse information on the provision, regulation and management of infrastructure to develop a novel global database describing infrastructure resilience, service, and the enabling environment around these systems.
---
Bangladesh climate-resilient infrastructure and nature-based solutions investment assessment
Working with the Global Centre on Adaptation and UNOPS, OPSIS is developing high-resolution analysis of climate risks to infrastructure and people in Bangladesh, in order to target adaptation action.
---
OPSIS is contributing global risk analytics and visualisations, with a focus upon climate risks to infrastructure systems.
---
The threat of climate change in regions where vital natural resources - such as rivers - span political borders can exacerbate political disputes and lack of trust. The TRM programme is using systems analysis to analyse possible sustainable futures for transboundary resources in the eastern Nile Basin and the Jordan River Basin is is promoting practical cross-border co-operation.
---
As part of the FCDO-funded High Volume Transport (HVT) programme we are modelling the transport network in Tanzania, Kenya, Uganda and Zambia and analysing the resilience of trade and essential services to the future impacts of climate change. Work with colleagues in the University of Southampton, we are developing sustainability metrics to guide future transport development.
---
REACH is a global research programme to improve water security for the poor by delivering world-class science that transforms policy and practice. It is a nine-year programme (2015-2024) led by Oxford University with international consortium of partners and funded with UK Aid Direct from the UK Government's Foreign, Commonwealth & Development Office. We are working within the REACH programme to analyse climate risks to water infrastructure and explore sustainable responses.
---
GEMCLIME is a European collaboration that provides support for researcher mobility to exchange knowledge on energy economics and climate change. The project follows an integrated approach to modelling the effects of climate and energy policies. The project is structured in three main areas: the drivers of climate change, the impacts of the climate and energy policies, and the responses to climate and energy challenges.
---
As part of the Welcome Trust funded LEAP programme, we are analysing the impacts of livestock production on water resources at a global scale. We are analysing hotspots of where livestock production is contributing to water scarcity and harmful river water quality.
---
The Water Security and Sustainable Development Hub is a five-year project improving water security for a resilient future. The Hub brings together an international team to address these threats and contribute towards achieving the UN's Sustainable Development Goal 6 (Clean Water and Sanitation). Within the Hub we are analysing the resilience of water infrastructure in Ethiopia to future climatic threats.
---
Cooperative Water and Energy Management in the MENA Region
Building on many years of modelling the water resources in the Eastern Nile Basin we are providing a joint-learning platform between countries to enable online sharing of models and data which will establish a framework for future collaborative resource assessments. This will contribute to the aim of identifying tangible approaches for regional collaboration to alleviate shortages of water and energy supplies.
---
Working with UNOPS and the Ghana Ministry of Environment, Science, Technology & Innovation, we are analysing climate risks to the provision of essential infrastructure services in Ghana, including water and energy. We have developed new methology to analyse the contribution that infrastructure makes to achieving the Sustainable Development Goals.
---
The Climate Compatible Growth (CCG) programme is funded by the UK's Foreign Development and Commonwealth Office (FCDO) to support investment in sustainable energy and transport systems to meet development priorities in the Global South. Within the CCG programme we are co-leading the System Integration theme, with a focus upon systems analysis of the resilience of energy and transport infrastructure to climate-related threats. We have developed a new online-learning course on infrastructure system planning.
---
As part of the Coalition for Climate Resilient Investments, we are developing a new spatial climate risk analysis for Jamaica, which is pinpointing and quantifying climate-related risks to energy, transport and water supplies in Jamaica. The platform is being used to quantify the physical climate risk to infrastructure investments and appraise resilient infrastructure options, including nature-based solutions.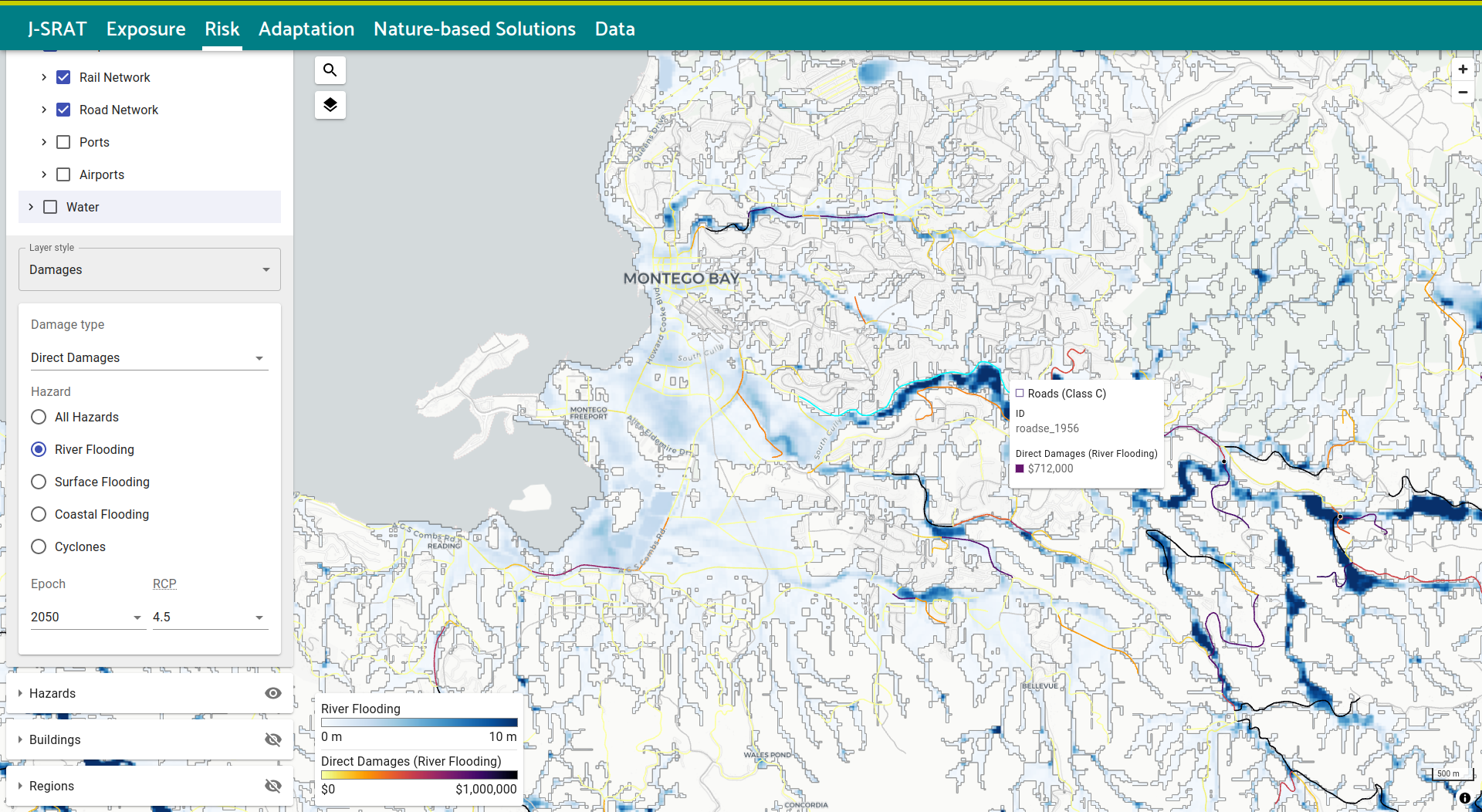 ---
The Food, Agriculture, Biodiversity, Land-Use, and Energy (FABLE) Consortium is convened as part of the Food and Land-Use Coalition (FOLU). It aims to understand how countries can transition towards sustainable land-use and food systems. FABLE comprises 20 country teams, which develop data and modelling infrastructure to promote ambitious, integrated strategies towards sustainable land-use and food systems.